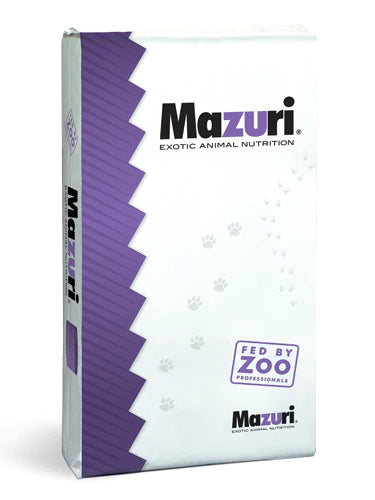 Mazuri Insectivore Diet (5M6C)
---
Low stock - 1 item left

Inventory on the way
Mazuri® Insectivore Diet is a highly palatable insectivore food that simulates the high-protein, high-fiber diet of a wide range of insectivores, including mammals, birds, reptiles and amphibians. This diet may be used as a replacement for all or some of the insect component of the diet. Although gut loaded insects may be part of the insectivore diet, no supplementation is needed when using this insectivore diet, which contains taurine at levels that meet the recommendations for carnivores.
Best Fed To:
Mazuri® Insectivore food is best for insectivorous reptiles such as Anoles, Basilisks, Bearded Dragons, Chameleons, Geckos and Water Dragons.
Designed to be complete and balanced for insectivores - No supplementation necessary.
Highly fortified - May be fed with fruits, greens, etc.
Contains fish oil - Rich source of long-chain omega-3 fatty acids.
Contains lecithin – Rich source of phospholipids.
Contains high fiber - Helps simulate the chitin component of the insectivore's diet.
Contains pigments - For healthy feather pigmentation.
Contains taurine - At levels that meet recommendations for carnivores.