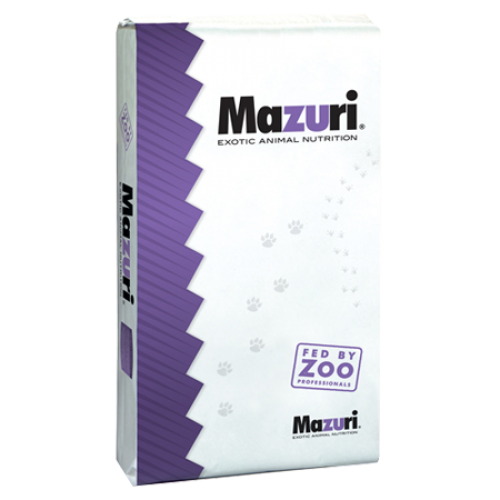 Mazuri Herbivorous Reptile Diet (5E5M)
---
Low stock - 1 item left

Inventory on the way
High-fiber, low-starch diet designed for plant-eating reptiles, such as iguanas, uromastyx, adult bearded dragons and other plant-eating reptiles. For omnivores, the diet can be fed as a replacement for all or some of the plant component of the diet.  Provides complete nutrition but can also feed with other food items such
as leafy greens, vegetables or insects.  Low- starch recipe that includes live probiotics to support gastrointestinal health.  Formulated with vitamin A and E to help support eye and skin health.  Extruded, easy-to-eat small particle. 

Best Fed To: Mazuri® Herbivorous Reptile food is best for herbivorous lizards, such as adult Bearded Dragons, Green Iguanas, and Uromastyx.
High fiber level, low starch - Multiple fiber sources used to simulate natural diets and help support digestion.
Formulated with Vitamin A and E - Helps support eye and skin health.
Extruded, smaller particle than typical tortoise diets - Minimizes waste and creates a more natural feeding environment.
Contains live probiotics cultures - Helps support gastric health.